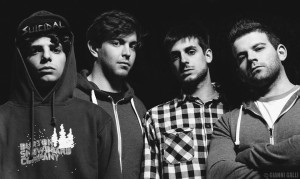 We are very pleased to share the addition of a great punk rock band to our slowly expanding family: Lineout. A great band hailing from Milan, Italy; that will release their first full length album "Guardians Of Punk Rock" on September 6th on NoReason Records (Italy), Lockjaw Records (UK) and White Russian Records (NL).
You can pre-order the CD now in our webstore for a special pre-order price! If you are into fast punk rock with some melodic hardcore influences and a bit of thrash, then be sure to check this band out.
A brand new song taken from the upcoming album – called Rich Boys – is below!