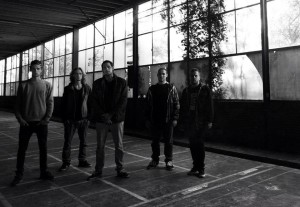 Leonard – Vocals
Erik – Bass
Robert – Guitar
Bart – Guitar
Maarten – Drums
Hesperian is a 5 piece melodic hardcore group from Utrecht.
After their formation in 2013, they quickly started writing songs and released an EP early 2014, displaying their dark and melancholic approach to hardcore.
After sharing the stage with many national and international acts, they're building a reputation as a solid live band.
Hesperian now continues their quest with the brand new "Rejected/Unruly" which will be out digitally on White Russian Records September 12th.
White Russian Releases
2014 – Unruly / Rejected – Album page
Other Releases
Breathing Through Clenched Teeth [2014]
Listen/Buy

Video

Visit
Facebook