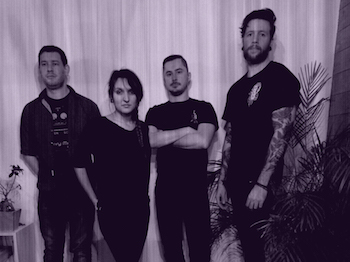 Isa Holliday
Jan Jouck
Steven Cammaerts
Jelle Ronsmans
Shoegaze indie post-punk fronted by Isa Holliday.
Erected to cope with negativity and failure in a fucked up world, from the ruins of many great but more negligible bands sprung from the punk, metal and hardcore scene.
Slow Crush their sound is heavily rooted in 90's indie music, raging from floaty shoegaze to grooving alt rock. Sometimes drowning in reverb to either burst into catchy fuzzed out riffage, or into a heartfelt melodic haze of overdriven guitars never losing sight of writing good songs.
White Russian Releases
2017 – Ease (LP/Digital) – Album page
Listen/Buy
Soon!
Watch
Soon!
Visit
Facebook