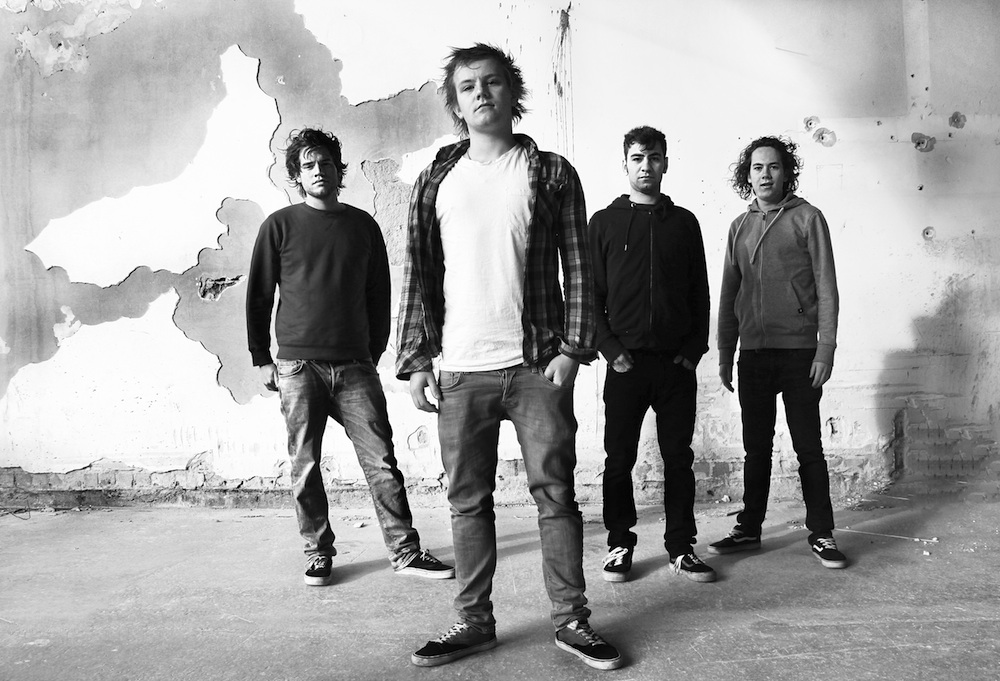 Andy (guitar / lead vocals)
Dirk (guitar / backing vocals)
Mark (bass / backing vocals)
Rens (drums / backing vocals)
The 101's, hailing from Eindhoven, The Netherlands, started out in 2006. Formed by four friends that share a passion for punk rock, they recorded and self-released two EP's, and started playing their rock infused punk rock tunes in the style of Hot Water Music, The Loved Ones, Polar Bear Club and The Story So Far throughout their country. Sharing stages with bands like Bad Religion, Beatsteaks, Taylor Hawkins, Such Gold, Red City Radio and De Heideroosjes, the band started to make quite a name in the scene. Festivals took notice, and invitations to well known festivals like Bospop, Speedfest, Groezrock, Jera On Air, Nirwana Tuinfest and Tauberal Festival (D) followed soon.
In 2012 the band released a video and single for the track "Annihilation"; their first co-operation with White Russian Records. The critically acclaimed track soon left radio listeners and show visitors hungry for more new material in this style, that showcased a more melodic punk rock influenced band. At the end of 2013 the band entered the studio with Robin van Loenen, known as songwriter and frontman of the Dutch award winning rock band Destine and as producer and co-writer for many talented and award winning artists and songs. For The Years, containing 11 punk driven songs in the style of Red City Radio, The Story So Far and The Loved Ones, has been mastered by Troy Glessner, known for mastering jobs for genre defining bands like Propagandhi, Anberlin, August Burns Red, UnderOath and MxPx.
The outcome is a 11 track punk rock album showing a wide array of catchy sing a longs, grooving choruses, heartfelt verses and a great talent for songwriting.
"For The Years" saw the light of day on March 14th 2013, on CD and LP, and was released by White Russian Records, who previously released the Annihilation single as well. I For Us Records (No Guts No Glory, Nine Eleven) took care of the Belgian release, No Reason Records (Atlas Losing Grip, Astpai, This Is A Standoff) took care of the Italian release and No Panic (River Jumpers, Crime In Stereo) handled the German release.
The first single Chances, came with a great video, capturing the bands energy, and shows what big sing-a-long choruses will do to the crowd. It has been shot by Niels Bourgonje, known for his work with the hard working Dutch band John Coffey.
With a great album under their belt and a healthy doses of energy and eagerness to rock every stage and festival and leave the crowd numb, The 101's are ready to take on the world
White Russian Releases
2012 – Annihilation – Album page
2014 – For The Years – Album page – Buy CD / LP
Other Releases
2007 – Rehearsal Incidents (Self released)
2010 – Get What You Deserve (Self released)
Listen/Buy

Watch
Check them out on
Official site
Facebook
Youtube