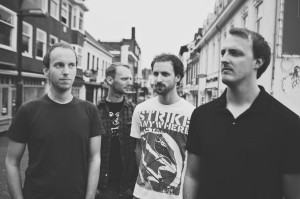 Daniel Calder – vocals/guitar
Founded by Daniel in September 2012. With the help of some old friends just wanting to have fun and play some shows together. Influenced by various punkrock, blues and rock artists, The Lowest Standard is a culmination of years of listening, loving and living music.
Their debut EP called "In Wonder And Awe" was officially released in digital format by White Russian Records on November 11th, 2013.
For those who cannot wait, the band is streaming the album on their bandpage, so you can learn the words and sing along at one of their upcoming shows.
White Russian Releases
2013 – In Wonder And Awe – Album page
Listen

Watch


Visit
Facebook