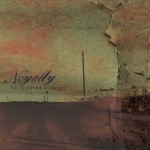 Cat Nr: WRR051
Artist: Noyalty
Title: The Seas Have No Roads
Release: April 16th, 2010 / February 29th, 2016 (Digital)
Format: Digital
Noyalty, the band that was present in the White Russian Family since day 1. They featured on the first compilations, and we've always been massive fans of them. The release of this great album was originally done by FunTime Records. The band broke up a while after the release, and all moved on to play in other great bands.
Needless to say we were stoked when singer Daniel announced his new band "The Lowest Standard" and asked us to release it.
It's been six years, but it's finally available everywhere digital, and we're happy as fuck to call have them on board!
Tracklisting:
01. Monologue
02. The Seas Have No Roads
03. Our Desperation
04. Every Night Is Saturday Night
05. There Are Two Sides To Any Story
06. A Bridge Too Far
07. When You've Settled For Less
08. The Second Commandment
09. Regret And Anger Consume Us All
10. Acceptance
Listen