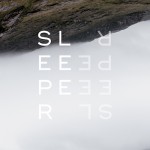 Cat Nr: WRR073
Artist: Sleeper
Title: Sutures
Release:  June 30th 2017
Format: Digital / 10″
Prepare to be dragged into a balanced blend of 90s post hardcore and alternative rock. Sleeper is a four headed formation originating from the Dutch city of Eindhoven that will strike you with strings, sticks and a throat.
Featuring former members of Said and Done and The Motion and influenced by names such as Rival Schools and Sparta, these guys will give it their all. Sleeper is Dennis Danen, Joost van de Graaf, Stef Willems and Emiel Thoonen.
Tracklisting:
01 – Dead And Buried
02 – Go For Broke
03 – No Rivals
04 – Salutations
05 – Rinser/Repeater
Listen

Watch