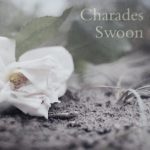 Cat Nr: WRR088
Artist: Charades
Title: Swoon
Release: Sptember 18 2018
Format: DIGITAL
Swoon is the follow up to Charades' debut EP Grey Pillar Sky – the EP that was well received and spiked interest from fans and media.
The EP and its track were covered and premiered by magazines worldwide – and the band managed to play renowned venues like Paradiso, Q Factory and three showcases at prestigious music showcase Eurosonic Noorderslag. Since the debut Charades has been working together with names like Sjoerd van der Knoop (Face Tomorrow) and Carsten Brunsveld (John Coffey) and have been awarded the SPECTRA music award for new talent.
The new single "Swoon" shows the band's immense growth.
Tracklisting:
01. Swoon


Listen/Buy
Watch