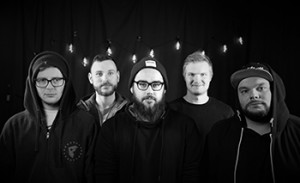 Silvio Costa – Vocals
Ricardo Campos – Guitars
Christof Waser – Guitars
Ralph Krienbühl – Bass
Luca Della Zoppa – Drums
Bright Lights is a pop punk / punk rock quintette from Goldau, Switzerland, who started their musical journey in the beginning of December 2012. From the ashes of former constellations, the band reformed with new goals to achieve succes.
Two years of practicing and writing songs passed by, till the very first show in 2014.
Flashed by the atmosphere of the stage and the crowd, the band decided to start with the progress of creating the first record. Two more years, dozens of shows and a bunch of depraved ideas later, the first 12 songs were ready to be packed on a sound carrier.
"When Stories Become Places" is the name of the creation which was recorded at the SOS Basement in Switzerland and will be released on 19th November 2016 via White Russian Records.
A Journey through the mind of vocalist Silvio with the help of Ralphs anecdotes, catchy guitars and booming drums.
White Russian Releases
2016 – When Stories Become Places – Album page – Buy CD
Listen/Buy
Watch

Visit
Facebook