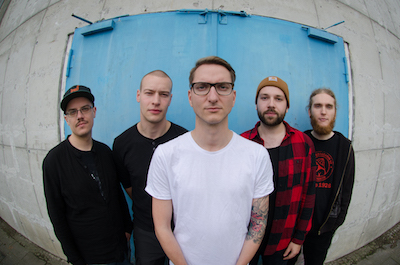 Jan – Vocals
Stefan – Guitar
Julius – Guitar
Henner – Bass
Benny – Drums
ARROW MINDS is a five-piece hardcore/punk band from Rostock, Germany.
Having spent almost two years behind closed doors writing their debut-full length they are now ready to confide in the world with their high-energy live-set.
In October 2016, they released the digital EP BIG KAHUNA JAMS together with videos for the songs THE MIGHTY DOCS and WASHINGTON WINDMILLS.
For their upcoming debut-full length ALCATRAZ AFFAIRS, the five guys used their ten years of experience in the hardcore music scene to write eleven power- and meaningful songs that represent everything a modern hardcore-record should stand for – fast, positively aggressive tunes leading to catchy hooks; with lyrics that do not try to be empty paroles, but rather raise necessary questions about today's absurd ideals, ideas, and issues.
White Russian Releases
Alcatraz Affairs – CD – 2018 – Album Page – Buy CD
Listen/Buy

Watch

Visit
Facebook