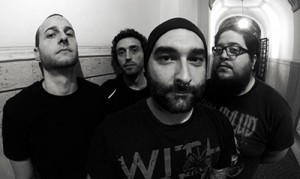 Matteo Gobessi – Bass
Agostino Vallebona – Guitar
Alessandro Gavazzi – Drums & Vocals
Roberto Stranieri – Guitar
Thousand Oaks are a four piece skatepunk band from Rome, Italy. They started playing in 2015 but have a 14 years long history of playing together in another band called Jet Market. The band is about to releas a new album which will be released/distributed in Europe, Usa and Japan. A Japan tour is scheduled for february 2016.
White Russian Releases
2016 – Monsters Begetting Monster – Album page – Buy CD
Listen

Watch