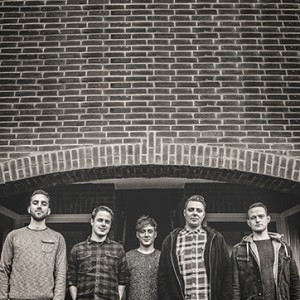 Joost – Vocals
Pieter – Guitars
Jorick – Guitars
Rogier – Bass
Bram – Drums
Wayfarer Youth is a five piece punkrock band from Hengelo, The Netherlands.
Started off as a side project for various members of "Striking Justice" and "To The Test", looking to expand their musical horizons, the band soon felt the potential after some rehearsals and started the phase of really becoming a band.
Songs were written, a demo was made, line-ups were changed and shows were played all over Europe.
Exciting about the progress and the band, Wayfarer Youth decided to start working on their debut EP.
"Moving Mountains" will be released in January 2017 by White Russian Records and Powertrip Records. The 12″ shows the bands' strong sense for melodies and melancholy.
For fans of Basement, Citizen and Daylight – to name a few.
White Russian Releases
2017 – Moving Mountains – LP/Digital – Album page
Listen/Buy

Watch